Mayank Mittal
Graduate Student | Department of Mechanical Engineering, ETH Zurich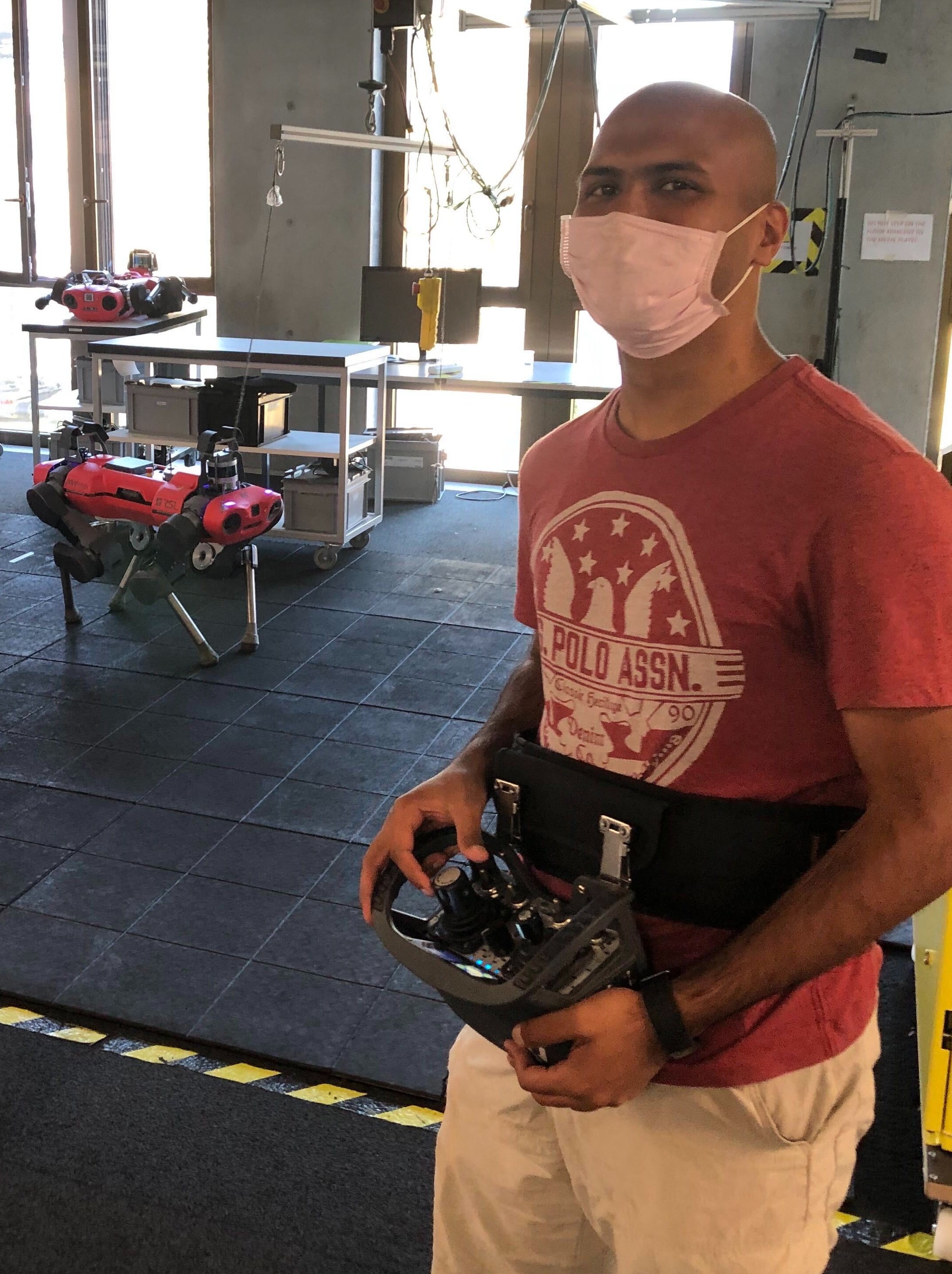 "People who are really serious about software should make their own hardware." - Alan Kay
I am a graduate student at ETH Zurich, advised by Marco Hutter. My research is focused on high-level reasoning and planning for mobile manipulation. I also closely collaborate with Animesh Garg at the University of Toronto.
Over the past few years, I have had the opportunity to work on various robotic systems with some amazing groups. Most of my time during my undergraduate studies was spent developing autonomous underwater vehicles and co-founding the institute's student team. During the summer of 2017, I worked with Abhinav Valada and Wolfram Burgard at the University of Freiburg, Germany on building autonomous aerial systems for urban search and rescue. My internship at NNAISENSE involved safe-grasping of objects using manipulators.
If you have any questions or would like to collaborate, feel free to reach out through email!
news
| | |
| --- | --- |
| May 18, 2020 | Excited to start my master thesis with Animesh Garg at PAIR Lab, University of Toronto! |
| Jan 22, 2020 | Our paper on 'Learning Camera Miscalibration Detection' from my work at Autonomous Systems Lab, ETH Zurich is accepted to ICRA 2020 |
| Sep 1, 2019 | Started my internship with the Intelligent Automation team at NNAISENSE, Lugano! |
| Aug 2, 2019 | Our paper on 'Vision-Based Autonomous UAV Navigation and Landing for Urban Search and Rescue' from my internship at Autonomous Intelligent Systems, University of Freiburg is accepted to ISRR 2019 |
| Jul 27, 2019 | I will be interning with the Intelligence Control team at NNAISENSE in Lugano, Switzerland from Septmember onwards! |
---
research interests
I am primarily interested in decision-making and control for the operation of robots in human environments. These days, my efforts are focused on designing perception-based systems for contact-rich manipulation tasks, such as articulated object interaction and in-hand manipulation. Other areas of interest include hierarchical reinforcement learning, optimal control, and 3D vision.
---
publications